New York City is a place of rich history, underlying rhythms, and innovative spirit. We designed the 525 identity to plug into that energy and plant itself deep in those roots. We drew inspiration from its Hell's Kitchen location, which was born of working class beginnings and grew to become first the center of Jazz Age cool, and then part of the modern skyscraper movement that helped define Midtown.
Because of the emphasis on location, photography was important. We engaged Ren Fuller to capture the neighborhood as it really is – embracing the history and the grit alongside the shiny and the new. We harnessed these assets in 525's website and brochure, which was designed to be distinctive and honest.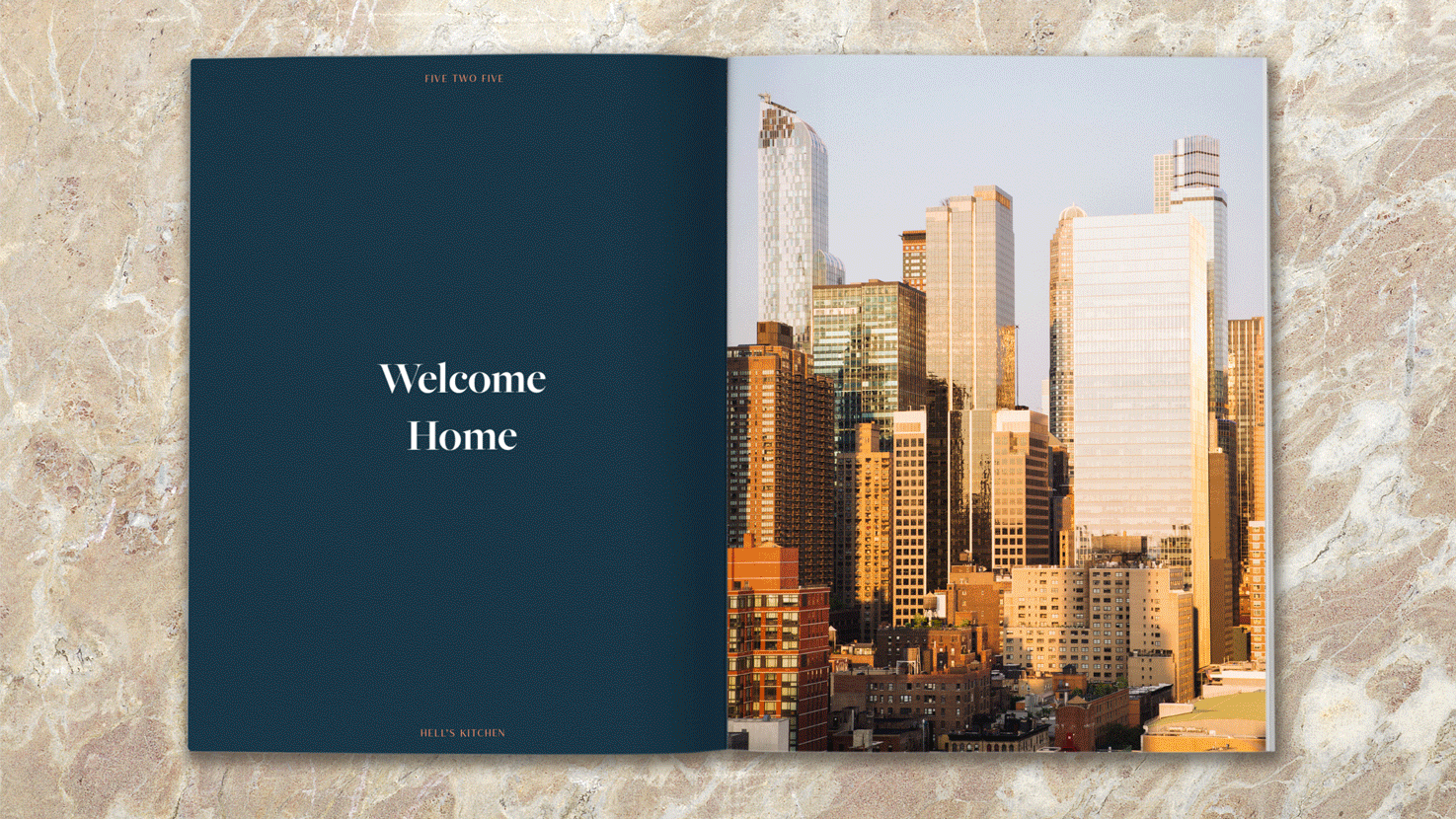 Perfectly poised on the edge of all that is happening in Manhattan, from established epicenters like Times Square to new developments like the Hudson Yards, 525W52 is at home in New York City— and is a place where citizens of the world will feel at home.